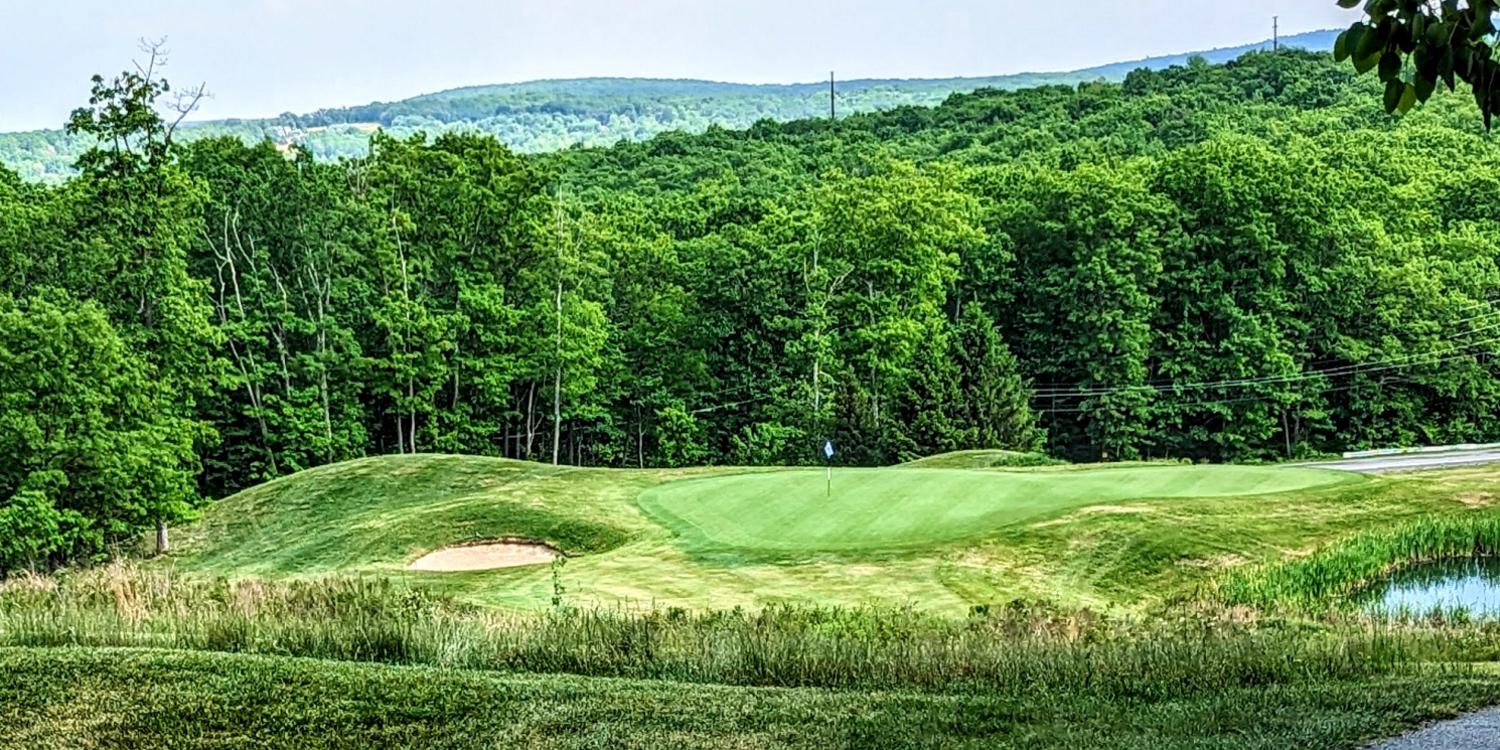 Poconos is a good place to get a taste of mountain golf
By Len Ziehm
Playing golf in the mountains isn't our norm, but when the opportunity arose we jumped at it - and we're glad we did.

The International Network of Golf Spring Forum was held in Valley Forge, Pa., and the mountainous area known as The Poconos was barely an hour away. As soon as the Forum was over we were on our way to the Poconos.

A good mix of golf is available on the Lehigh Valley Poconos Golf Trail and we experienced three very different types of courses with rounds at Jack Frost National, in Blakeslee; Woodloch Springs, in Hawley; and Shawnee, in Shawnee on the Delaware.

We had roughly two-hour drives between Valley Forge and Jack Frost National; another two hours from Jack Frost to Woodloch Springs; and still another two hours from Woodloch to Shawnee. These were all over winding, rolling roads through small towns. They provided pleasant glimpses into the quaint, charming communities but the roads weren't designed for speed. You had to take your time and enjoy the scenery.

Jack Frost National was the most interesting of the three courses, Woodloch the most challenging and Shawnee the most historical. We'll save Shawnee for last, just because it has the most interesting story to tell.

JACK FROST NATIONAL: This layout, measuring 7,256 yards from the tips and spread over 200 acres, is championship caliber but few big events have been played there.

"It's hard to schedule them because we're a busy place,' said director of instruction Ryan Kearn. "We do 218 rounds a day.'

Most striking about the course are the changes in elevation, most evident between the par-5 ninth hole which plays uphill, and the par-3 eleventh, which is all downhill. No. 14 is the designated signature hole.

The area has a ski hill in operation during winter months, but Kearn says there's no overlap between the sports. The golf and ski facilities have different owners.

"In each of the last three years closing day (for skiers) came the day before our opening day,' said Kearn. "Our course is interesting, fun, wide open with big greens and fairways and only one water hole.'

The bar/dining area is covered but open air on the sides, a nice friendly place for socializing before and after play.

Architect for Jack Frost National was Terry LaGree. He holds a degree in landscape architecture from the University of Wisconsin but is best known as the chief executive officer at Florida's Black Diamond Ranch. He completed Jack Frost National in 2007.

WOODLOCH SPRINGS: Rocky Roquemore designed this toughie in 1992. It's only 6,579 yards from the back tees but there's some demanding shots that can't be avoided. Nos. 3 and 7 - the front nine par-5s - have three landing areas on the way to the greens that can't be missed without costing strokes.

Roquemore is a busy, internationally-known designer. He's done courses in Portugal, France, Venezuela, Colombia and the Caribbean as well as across the United States. His best-known courses are probably the Magnolia, Lake Buena Vista and Palm at Florida's Walt Disney World. His resume also includes Pine Meadow, a popular public course in Illinois.

The Woodloch Springs playing experience, while challenging, offers some fine views and deer meander through the layout without showing any fear of the golfers.

Woodloch Springs is a semi-private facility. There are two restaurants in the clubhouse of the country club, and The Grille provided outstanding dining during our visit.

SHAWNEE: History abounds here at this Inn and golf resort that has 27 holes. The first 18 was the first design of the legendary architect A.W. Tillinghast, who went on to design such famous layouts as Winged Foot and Bethpage Black, in New York, and Baltusrol, in New Jersey. Tillinghast's first course opened in 1910.

Big tournaments were commonplace there then. Top tour players Fred McLeod and John McDermott, a two-time U.S. Open champion, won Shawnee Open tourneys in 1912 and 1913; Alexa Stirling captured the U.S. Women's Amateur there in 1919 and Paul Runyan won a title match with Shawnee pro Sam Snead in the 1938 PGA Championship.

In 1943 the resort was sold to singer/entertainer Fred Waring. Jackie Gleason learned to play golf there and Hale Irwin won an NCAA title at Shawnee before Karl Hope purchased the resort in 1974 and built a ski area with three-time Olympic gold medalist Jean-Claude Killy heading the operation on the slopes.

Arnold Palmer met his first wife, Winnie, on the porch of the Shawnee Inn and golfers there over the years included Lucille Ball, Art Carney, Perry Como, President Dwight D. Eisenhower, Eddie Fisher, George Gobel and Ed Sullivan.

Indiana architect Bill Diddel added a third nine to Tillinghast's work in 1963 and Tom Doak created a nine-hole practice facility at the resort. A major bridge construction was underway when we visited. That's significant because the course is divided by what director of marketing Jeromy Wo describes as "international waters.'

The par-3 second hole on the Red nine plays over the Delaware River to an island that ends when golfers tee off on the No. 7 hole of the Blue nine and the holes come back to the mainland. Twenty-four of the 27 holes at Shawnee are on the island.

"The island isn't part of either Pennsylvania or New Jersey,' said Wo.

The three nine-hole courses are basically flat, but very much fun. Shawnee isn't all about golf, however. The 80-room Inn is old, but charming, and there's vacation cottages and the Delaware Lodge also available for visitors.

The resort has two pubs and a brewery. Spa Shawnee and Salon is a place to get pampered and unwind. There's also river boating and rafting, an indoor Olympic-size swimming pool, a beach along the Delaware River, biking and hiking trails and a playhouse.

That's a lot to digest, but Shawnee is a special place and I'm glad to have experienced it.


Revised: 06/12/2023 - Article Viewed 867 Times
About: Len Ziehm
---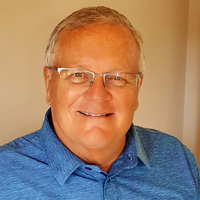 My 41-year career on the Chicago Sun-Times sports staff ended with my retirement on June 30, 2010. During that stint I covered a wide variety of sports, but golf was a constant. I was the paper's golf writer for 40 years, during which time I covered 27 U.S. Opens, 10 Masters, 17 PGA Championships, four U.S. Women's Opens and the last 34 Western Opens in addition to a heavy load of Chicago area events.

For 20 years I was a columnist for Chicagoland Golf, a newspaper that suspended publication following the death of founder and good friend Phil Kosin in 2009. (This is not to be confused with the publication of the same name which was introduced in 2013 after being known as Chicago Area Golf for three years). I also contributed a chapter to a history book on the Solheim Cup and have been a member of the selection committee for the Illinois Golf Hall of Fame.

As a player I remain just an avid hacker with a handicap that never has dipped below 16.

---
More Articles by Len Ziehm